18/05/2009
Rebels Rebelles 23 mai au Dqliq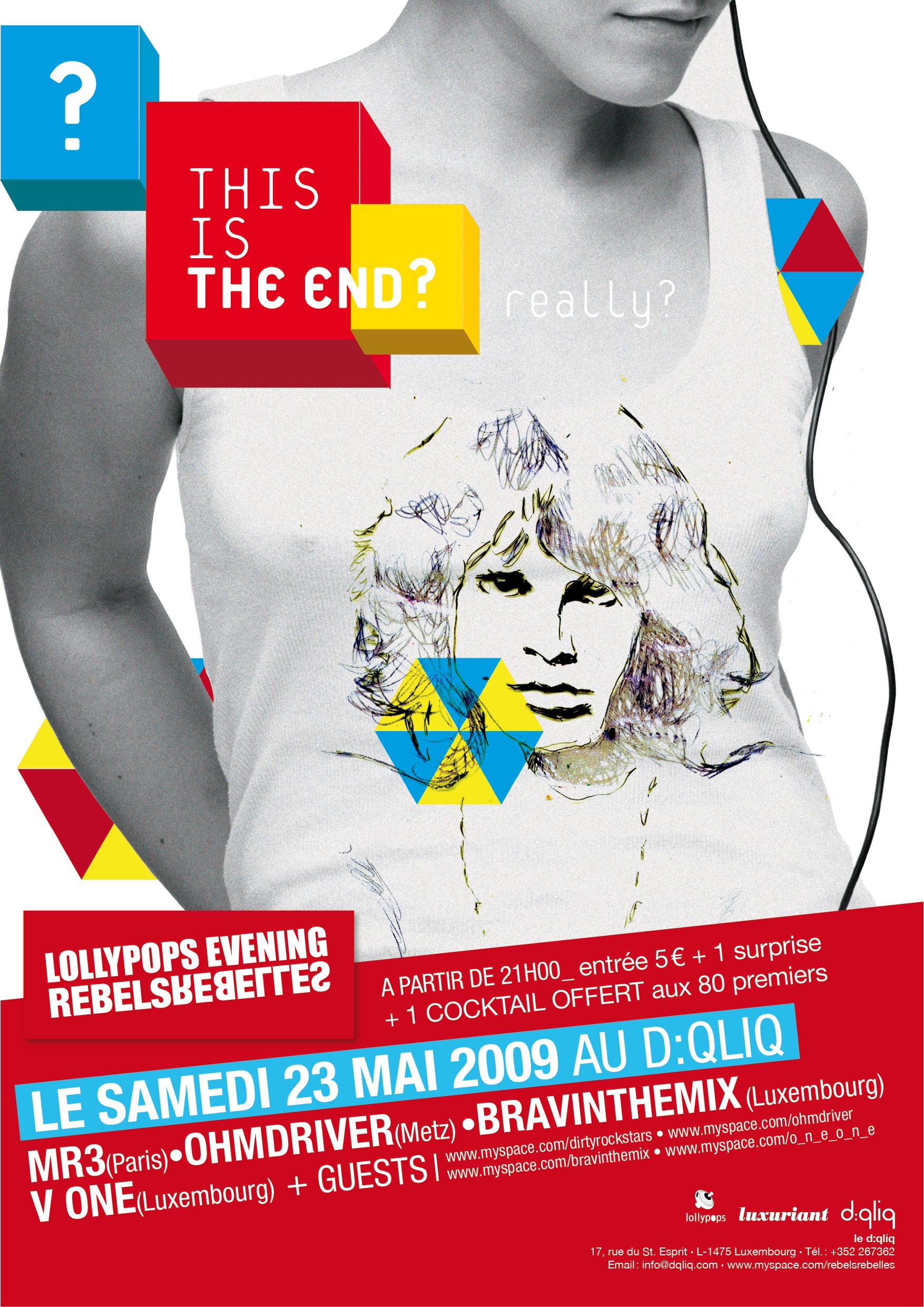 J'ai imaginé une playlist parfaite pour cette soirée :
Phoenix : Liztomania (Alex Metric remix)
Valerie Dore : Get Closer
Das Glow : I wanna wake up with you
Tom Browne : Funkin' for Jamaica
Timbaland : Miscommunication (The Bloody Beetroots remix)
Prodigy : Skylined (The Proxy remix)
The Braxtons : The Boss
Kurtis Blow : The Breaks
Rico The Wizard : Spell of Love (DJ Sneak remix)
TKNIK : Prologue (Abstract Sound Project remix)
The Real Thing : Love Such a Wonderful Thing
Envie de jouer du funk, de la house filtrée, de la disco italienne, du rap, du punk.
Envie de foutre le bordel.
Envie de gueuler et de sauter partout.
Envie de boire 1000000000rérés.
Trop de pression, trop de stress.
09:32 Publié dans $oirée$ | Lien permanent | Commentaires (1) | Tags : rebels rebelles, dqliq, luxembourg, party, electro |
|
del.icio.us |
|
Digg |
Facebook